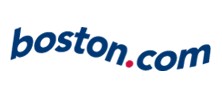 US Education Department denies request to release college records of alleged Marathon bomber Dzhokha
Source: Boston Globe Posted By: Ronny F...3336 days ago
The US Department of Education has denied a request by the University of Massachusetts Dartmouth to release the student records of accused Boston Marathon bomber Dzhokhar Tsarnaev, saying it would violate federal privacy law.

"It appears that the academic and financial records that have been requested would be protected by [federal law], and that the university may not release them without the consent of the student," a department official wrote.

Under pressure from news media to release....
(0 vote)